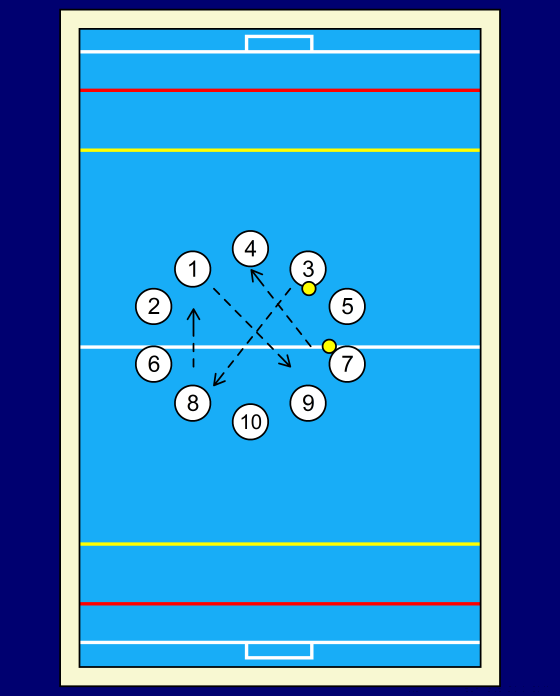 Players:
Between 5-10
Object:
To teach players not to hold onto the ball too long.
How to start:
One ball is being passed around, with each passer calling out the name of the receiver. The pass and throw must be received and released quickly. If coach thinks player(s) have held on to the ball too long, player must swim across pool and back to position.
To make it difficult:
Add more and more balls into the circle to help with hand-eye coordination and verbal skills towards teammates.

Submitted by: Jana Howell
Sub categories: